Following on from the successful Festival of Biologics Basel last November, InstaDeep presented its DeepChain protein design platform at the prestigious Festival of Biologics San Diego this 9-11 March, as part of the company's planned expansion into the US.
InstaDeep was a Gold sponsor of "America's most exciting biologics event", which included a diverse agenda of interactive workshops, insightful panel discussions and ground-breaking keynotes.
Senior members of the DeepChain team showcased how the AI-powered platform accelerates protein research and protein-based drug development, and ran many live product demos at the company's booth throughout the 3-day event.
In addition, the team led two popular sessions:
Dr Nicolás Lopez Carranza, BioAI & DeepChain Lead, hosted two roundtables on the impact of AI-based protein structure prediction on protein design.
Dr Marcin J. Skwark, InstaDeep's Bioinformatics Lead, presented a talk on DeepChain's role in democratising access to AI for protein engineering.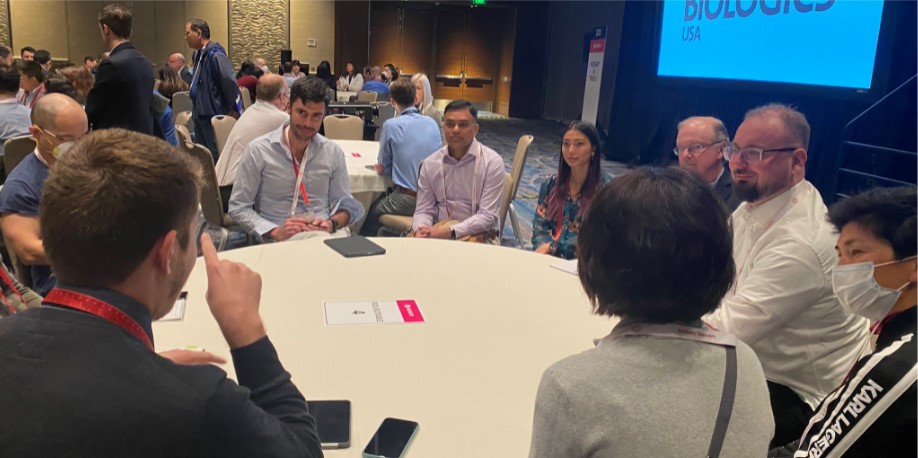 Reflecting on the event, Nicolás commented, "the Festival of Biologics was a great event with an excellent calibre of attendees. We had many interesting conversations about DeepChain's AI-powered capabilities and future possibilities, and look forward to continuing those discussions soon".
About the Festival of Biologics
The Festival of Biologics series is designed to bring together senior biologics professionals from across the value chain, from pharma and biotech to academics and research institutes, to present their work, cooperate on the different obstacles in the field, to network and create new partnership, and ultimately progress the industry to enhance patient health. www.terrapinn.com/conference/festival-of-biologics-usa