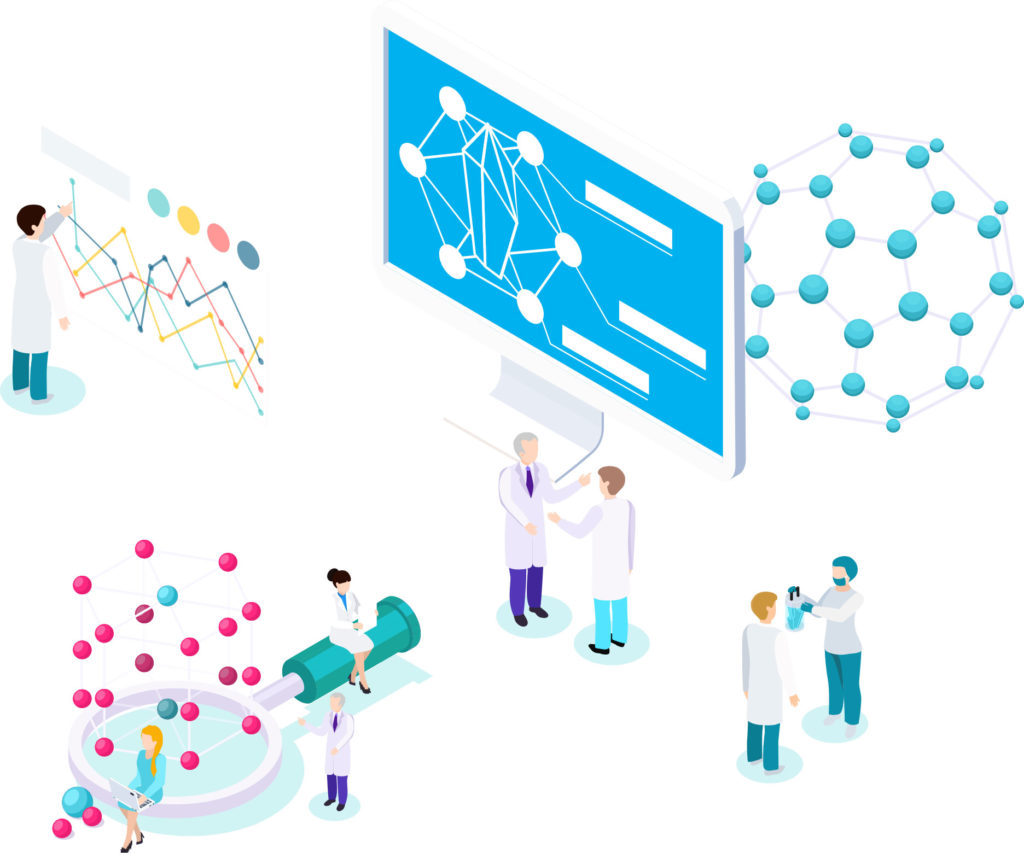 This website, DeepChain.bio (the "Website"), is operated by InstaDeep Ltd.
What are cookies?
Cookies are small text files that are placed on your computer by websites that you visit. They are widely used in order to make websites work, or work more efficiently, as well as to provide information to the owners of the site. At the bottom of this policy, we have included a table, setting out what cookies we use, and the purposes for which we use them.
Cookies might be used for the following purposes:
To enable certain functions
To provide analytics
To store your preferences
To enable ad delivery and behavioral advertising
DeepChain.bio uses both session cookies, persistent cookies, and third-party cookies.
A session cookie is used to identify a particular visit to our Website. These cookies expire after a short time, or when you close your web browser after using our Website. We use these cookies to identify you during a single browsing session, such as when you log into our Website.
A persistent cookie will remain on your devices for a set period of time specified in the cookie. We use these cookies where we need to identify you over a longer period of time. For example, we would use a persistent cookie if you asked that we keep you signed in.
How do third parties use cookies on the DeepChain.bio Website?
DeepChain.bio uses Third Party cookies from Google Analytics, HotJar, LiveAgent, Facebook, Twitter and Youtube. If you click on a hyperlink from our website to any third-party websites, you may be sent cookies from these third-party websites.
As these are third party providers, we do not control the use of these cookies and cannot access them or the data they may contain.
Third-party websites will have their own privacy and cookie policies. Please check the third-party websites for more information about their cookies and how to manage them. Disabling these cookies will likely break the functions offered by these third parties, such as Twitter, Facebook Embed and Youtube Video Embeds.
Google Analytics
Provider
Cookie Name
Function
Universal Analytics (Google)
_ga
_gali
_ga_7J0JQNYW1J
_gid
These cookies collect information about how visitors use our website. We use the information to compile reports and to make improvements. The cookies collect information in an anonymous form, including where visitors have come to the website from and the pages they visited. To opt-out: https://tools.google.com/dlpage/gaoptout
HotJar
We use Hotjar in order to better understand our users' needs and to optimize this service and experience. Hotjar is a technology service that helps us better understand our users' experience (e.g. how much time they spend on which pages, which links they choose to click, what users do and don't like, etc.) and this enables us to build and maintain our service with user feedback. Hotjar uses cookies and other technologies to collect data on our users' behavior and their devices. This includes a device's IP address (processed during your session and stored in a de-identified form), device screen size, device type (unique device identifiers), browser information, geographic location (country only), and the preferred language used to display our website. Hotjar stores this information on our behalf in a pseudonymized user profile. Hotjar is contractually forbidden to sell any of the data collected on our behalf.
For further details, please see the "About Hotjar" section of Hotjar's support site.
LiveAgent
We use LiveAgent™ for pre-sales chats. Please note the cookies LiveAgent uses:
Provider
Cookie Name
Function
LiveAgent
LaSID
LaVisitorId
LaVisitorNew
LiveAgent is the online chat program DeepChain™ uses. These three cookies allow LiveAgent to identify a visitor on each visit of a page where the LiveAgent Widget has been integrated, and store application data and the user in a way that allows the user to enable the best functionality of the chat application.
For further details, please see the "LiveAgent GDPR Compliance" page here.
Social Plugins Cookies
In our site, we use "social embeds/sharing" for Facebook, Twitter and Youtube. The most common use of these social plugins is to share content on social networks. They also transmit cookies to and from our site to the third party service. To know more about the information collected by "third parties" used please go to:
Twitter cookies for video:
| Cookie Name | Expiry Time |
| --- | --- |
| gt | 3 hours |
| tfw_exp | 24 hours |
| guest_id | 48 hours |
| personalization_id | 48 hours |
| syndication_guest_id | 48 hours |
Charging for Services
When you enter your credit card information, we transmit your information to Chargebee for processing, but the Company does not store any credit card data associated with any purchases processed on the Site. The Company utilizes ChargeBee's APIs to process payments and utilizes Stripe as a payment gateway for those payments. You should review Stripe's Privacy Policy and ChargeBee, Inc. Privacy Policy for more detail about how your information is collected, stored and maintained by these third party payment processors.
What are your cookies options?
If you don't like the idea of cookies or certain types of cookies, you can change your browser's settings to delete cookies that have already been set and to not accept new cookies. To learn more about how to do this, visit the help pages of your browser.
Please note, however, that if you delete cookies or do not accept them, you might not be able to use all of the features we offer, you may not be able to store your preferences, and some of our pages might not display properly.
If you have a complaint or concern about how we use your personal data, please contact us at privacy@instadeep.com in the first instance and we will attempt to resolve the issue as soon as possible.